Executive Summary
This case study explores how FastStak, a cutting-edge solution by Cloud303, empowered SLC to drastically cut down the time required for LMS deployments. By leveraging AWS services like Lambda, Step Functions, and others, FastStak has not only saved time but also reduced costs for SLC, effectively positioning them as a fintech frontrunner.
The Challenge
As SLC expanded, so did their need for rapid deployment of isolated environments for clients. However, the existing system simply wasn't cutting it. A weeklong deployment cycle was slowing them down, creating inefficiencies, and most importantly, acting as a roadblock to growth and scalability.
Why Cloud303?
Automation Expertise

Cloud303 excels in automating tedious and complex tasks, making development and operations more efficient. Our expertise in CI/CD pipelines, Infrastructure as Code, containerization and automated testing ensures a faster time-to-market and more robust DevOps strategy.

Scalability and Performance

With a deep understanding of microservices, containerization, and orchestration, Cloud303 provides scalable solutions that can handle varying workloads without sacrificing performance, ensuring that your systems can handle future demands.

Collaboration and Culture

Recognizing that DevOps is as much about people and culture as it is about tools and processes, Cloud303 helps foster a culture of collaboration between development and operations teams to facilitate better teamwork and collective ownership of projects.

Proven Track Record

Cloud303 has a strong history of successful partnerships within the Microsoft industry. Our commitment to excellence, reliability, and client-focused solutions have made us a trusted partner.
Engagement Overview
Cloud303's engagements follow a streamlined five-phase lifecycle: Requirements, Design, Implementation, Testing, and Maintenance. Initially, a comprehensive assessment is conducted through a Well-Architected Review to identify client needs. This is followed by a scoping call to fine-tune the architectural design, upon which a Statement of Work (SoW) is agreed and signed.
The implementation phase kicks in next, closely adhering to the approved designs. Rigorous testing ensures that all components meet the client's specifications and industry standards. Finally, clients have the option to either manage the deployed solutions themselves or to enroll in Cloud303's Managed Services for ongoing maintenance, an option many choose due to their high satisfaction with the services provided.
The Solution
Enter FastStak, Cloud303's ace in the hole. Designed as a serverless marvel, FastStak automated the entire LMS deployment process. Imagine a well-oiled machine where AWS Lambda, Step Functions, AWS SAM, and AWS SDK work in perfect harmony. This was FastStak. Here are some of its key features:
Automated Deployments: Using CloudFormation templates and Lambda functions, deployments were a breeze.
Enhanced Security: AWS Config, WAF, and Amazon GuardDuty were seamlessly integrated, offering state-of-the-art security.
Cost-Effectiveness: By consolidating AWS Organizations, administrative tasks were simplified and volume discounts unlocked.
Engineer Quote
Implementing FastStak for Strategic Link Consulting was like flipping a switch from manual to automated, only this switch dramatically cut down deployment times by 86% and ushered in a new era of efficiency and scalability. We've effectively turned a week's worth of work into a day's, setting a new industry standard for fintech deployments.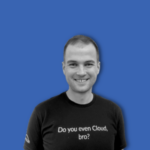 Patrick Thomison

Senior Solutions Architect, Cloud303
Outcomes
FastStak was nothing short of a game-changer for SLC. What used to take a week now took just a day—a jaw-dropping 86% reduction in time. This monumental leap brought about:
Increased Efficiency: No more waiting around for a week; SLC could now deploy faster than ever.
Cost Savings: The automation not only saved time but also money, positively impacting SLC's bottom line.
Market Leadership: With this newfound agility and efficiency, SLC was poised to lead the fintech industry without any operational hiccups.
Through FastStak, SLC realized the true potential of cloud technologies, transforming not just their LMS deployment process but also firmly establishing them as a fintech leader. This partnership with Cloud303 proves that when it comes to fintech, agility, and efficiency go hand in hand.
What used to take a week now took just a day—a jaw-dropping 86% reduction in time.